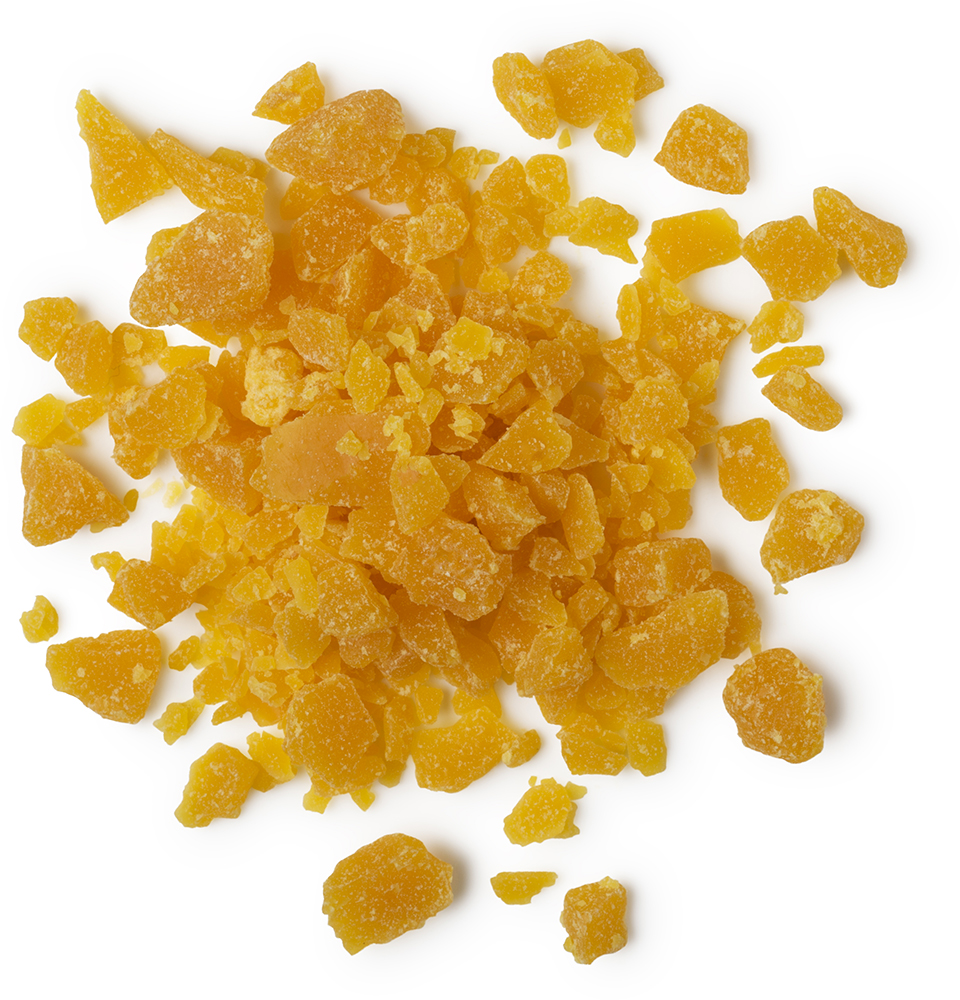 Cleansing and moisturising
Beeswax (Cera alba) is the substance that forms the structure of a honeycomb. Bees convert nectar into wax, building honeycomb to store their honey. Ten pounds of honey produces one pound of wax. It has a honey-like aroma and can be distilled into a fragrance.
Description
Like the honey it houses, beeswax has therapeutic properties of great use in cosmetics. It is said to be particularly effective in healing bruises, inflammation and burns. Beeswax also gives a rich emollient quality to creams, which is very useful for dry skin. Deeply moisturising, it creates a waterproof barrier on the skin.