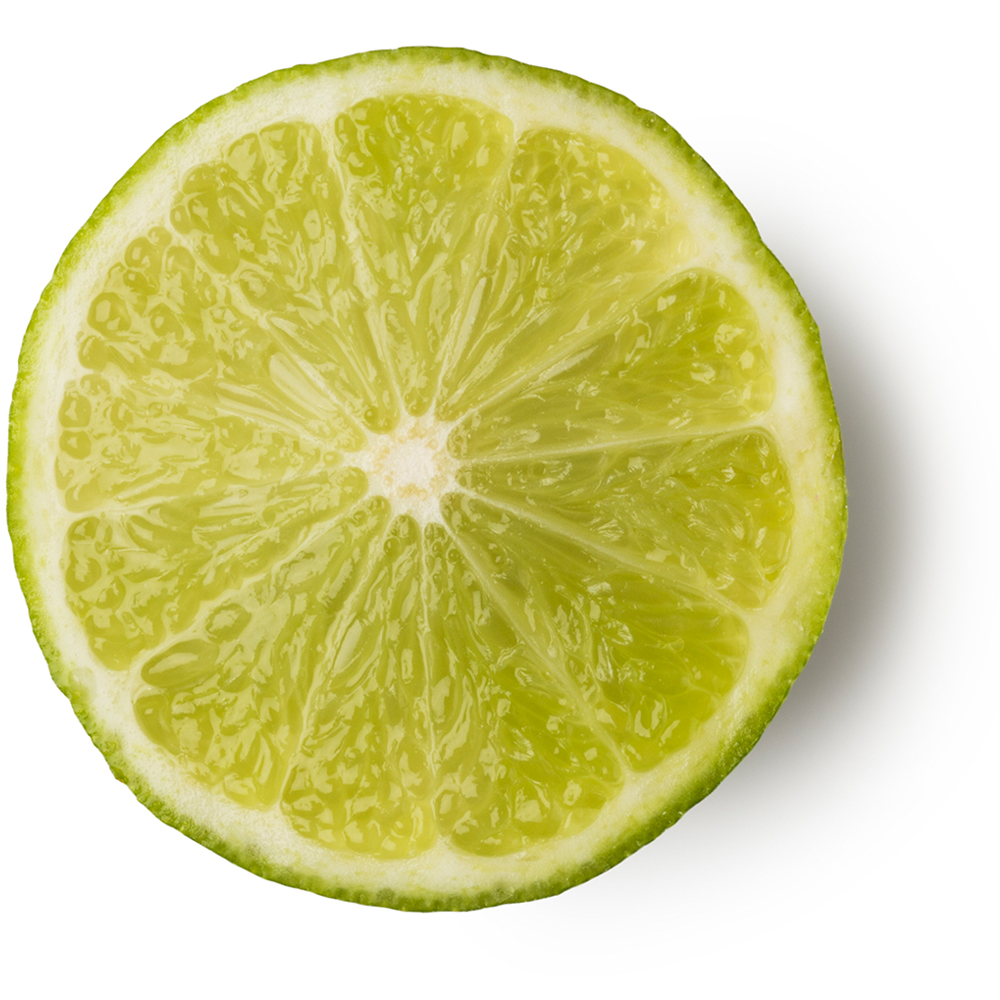 Refreshing and rejuvenating
We use fresh organic lime juice to give our shower, hair and skincare products an uplifting fragrance that also rejuvenates.
Description
As limes are astringent, they add shine to the hair as their acidity causes the hair follicles to lie flat, meaning they reflect more light. They also scrub away dead skin cells and have antibiotic and antioxidant properties from the large amounts of vitamin C, helping to protect the skin from pollutants.
We squeeze organic limes from Citrus aurantifolia trees grown. They are generally picked when green and unripe, making them higher in acid and sugar than lemons. Grown without pesticides, herbicides and other chemicals to ensure you get their full, natural benefits. We then juice them and add them straight into our fresh, handmade cosmetics.
Benefit
Lime juice rejuvenates, protects and refreshes the skin and hair.