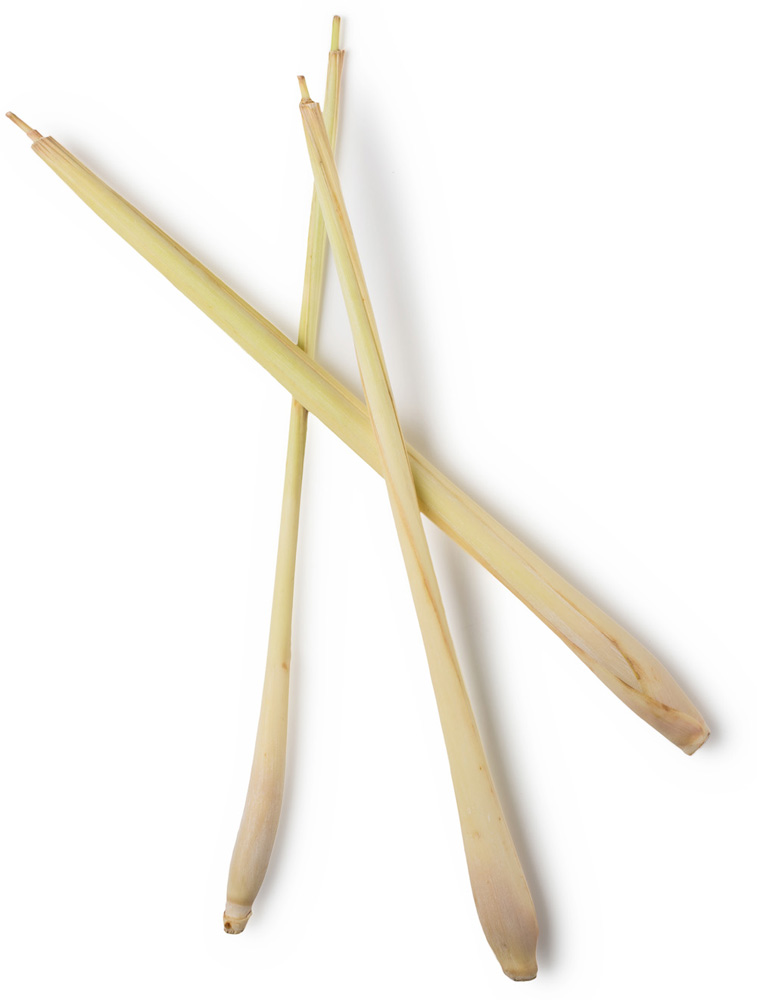 Toning, antiseptic and astringent
Lemongrass is toning and has antiseptic and deodorising properties when applied to the skin. It is also used in aromatherapy for its reported uplifting and anti-depressant qualities.
Description
Lush buys lemongrass oil in Indonesia where it is harvested throughout the year. The plant, and the essential oil distilled from it, are traditionally used as a natural and non-toxic insect repellent, as well as an antiseptic.
Lemongrass oil is obtained through steam distillation, the resulting oil is dark yellow in colour and has a sweet lemon-like aroma.