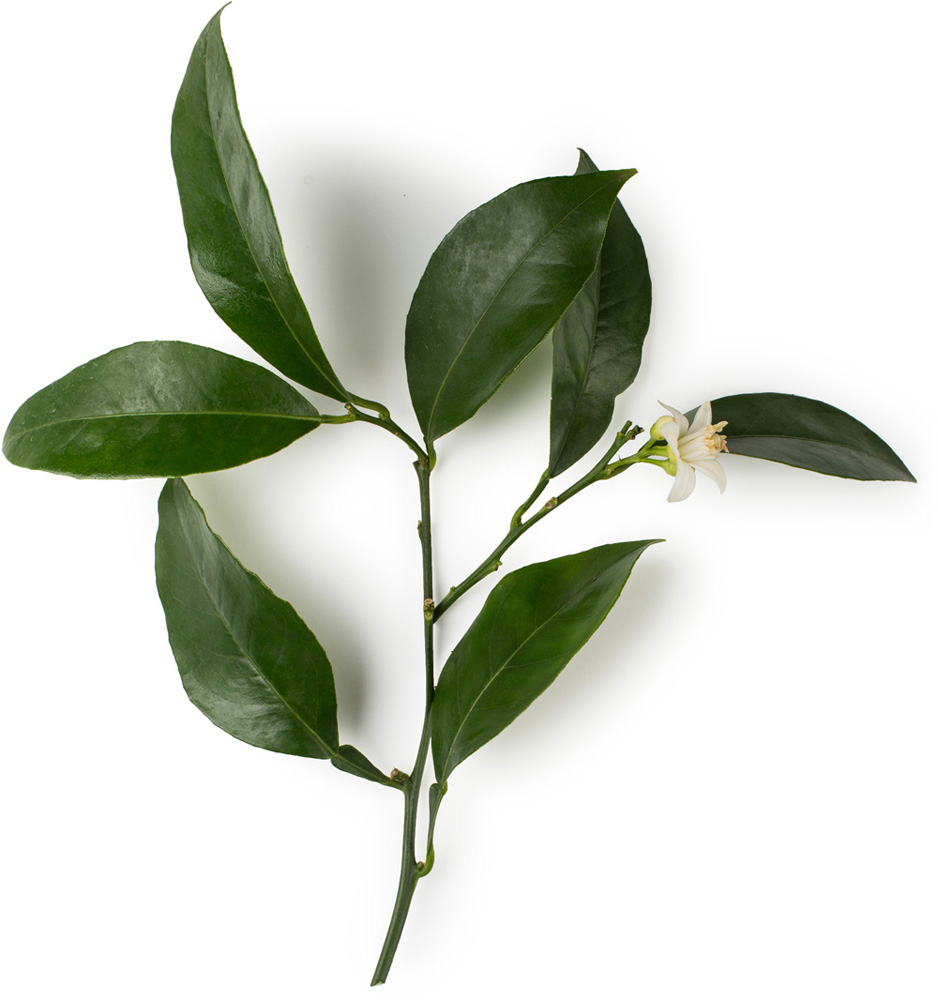 Neroli oil has an intensely green and floral scent, reputed to cheer the mood and help to find inner peace. On the skin, the oil is toning, soothing and antimicrobial. It is also thought to be antioxidant, protecting the skin from external assaults like pollution or sun rays and improving cells ability to regenerate.
Description
The bitter orange tree (Citrus aurantium amara) is an evergreen member of the Rutaceae plant family. A lot of different perfume and flavour materials are derived from it: fruits are used to flavour liqueurs, while the flowers provide neroli oil and orange flower absolute. Finally, petitgrain oil is obtained from its leaves and twigs.
Marie-Anne de La Trémoille (1642 - 1722) named the bitter oranger flower oil "neroli" after the city Nerola in Italy of which she was the princess. She loved to wear the oil as a perfume and created a trend in European royal courts - she would probably be called an influencer nowadays.
The producers of neroli and orange flower absolute, who have been supplying Lush since 2005, are based in the north of Tunisia. The business is run by three siblings, whose father started many years ago. Tunisian neroli oil is believed to be the finest of all the neroli oils produced in the world.