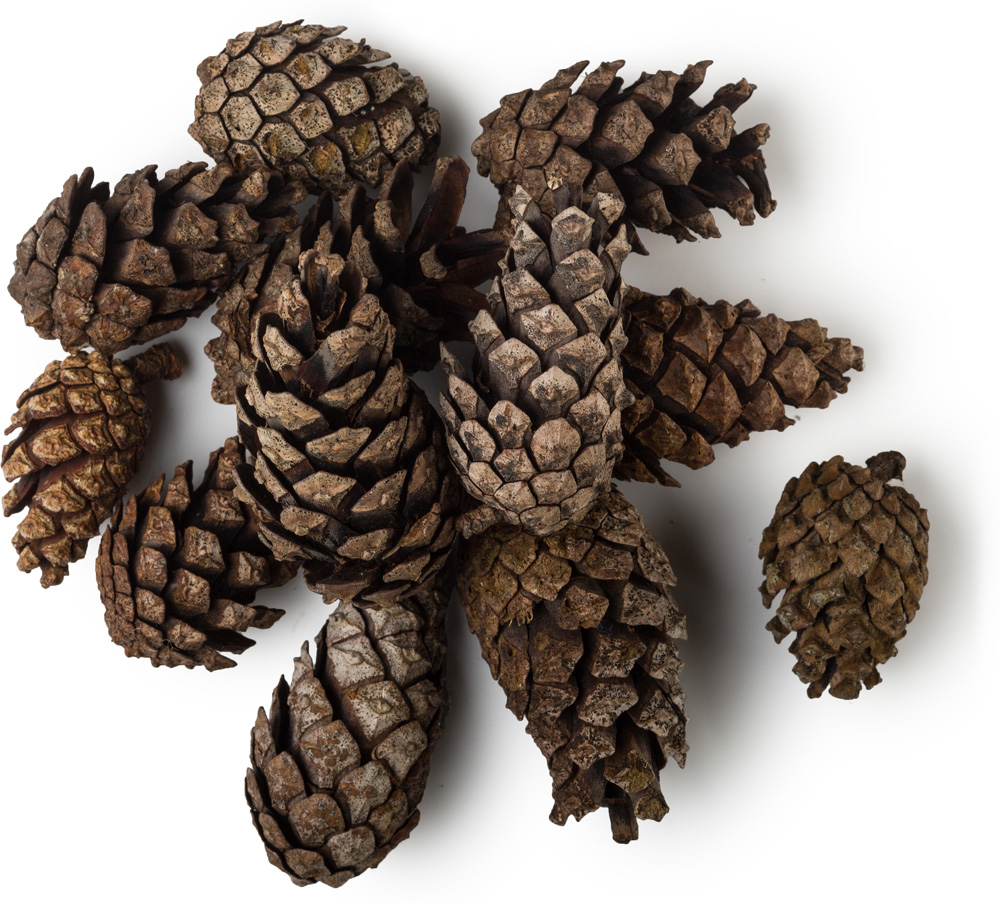 Pinus sylvestris is an evergreen tree. It may reach heights of 40 metres tall and is native to the Eurasian continent. Its needles are long and blue-green, and its bark is reddish brown. The pinecones become brown, eventually.
Description
Siberian pine oil is native to Eurasia. It is very pale yellow and has a wonderful fresh aroma.
Pinus sylvestris is also known as forest pine, Norway pine, and Scotch pine.
It is used in perfumery for soaps, detergents, disinfectants and bath preparations.
It is extracted from the twigs and needles by steam distillation.
Aromatherapists use it to clear the mind and for its cleansing and antiseptic qualities.
We use pine oil across our Karma range, from Karma Komba solid shampoo to palm-free Karma soap, and our Karma bubble bar for its cleansing properties and its calming effect on the mind.