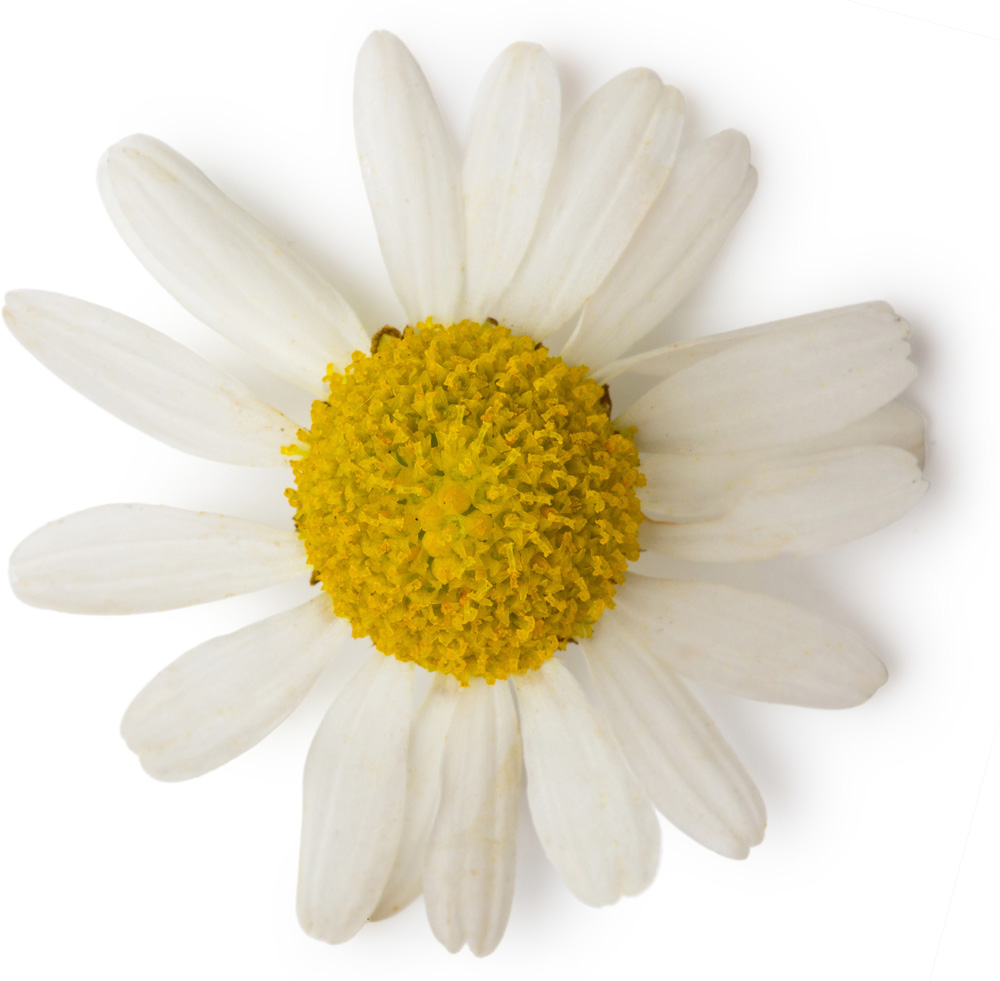 Roman chamomile oil is commonly called "the oil of everything". It is calming for the body and the mind, gently letting you go to sleep with a clean, soothed and soft skin.
Description
Roman chamomile is an evergreen perennial plant with aromatic leaves. In summer, long stalked, solitary flowers are produced, with creamy white or yellow discs. The flowers are collected when they are in full bloom and used fresh, frozen, or dried. The oil is then extracted from the flowers via steam distillation.
It's is one of the gentlest essential oils around, making it a great choice for all the skins that needs to calm down: it is anti-inflammatory, antiseptic, bactericidal and sedative.
Aromatherapists use chamomile oil for bruises, allergies, stress and depression; it soothes emotions and skin.