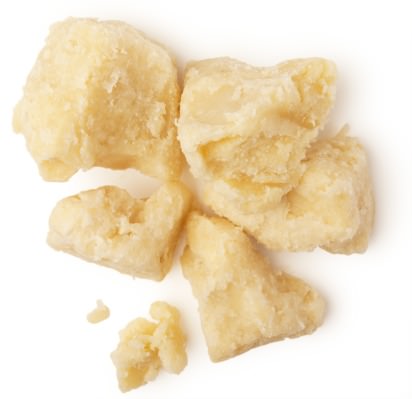 Shea butter is a gentle and effective moisturiser. It contains oleic acid, a saturated fatty acid which is highly compatible with the sebum naturally produced by our skin, which means it's readily absorbed and is said to help the absorption of other active ingredients.
Description
We use shea butter in a number of nourishing creams and lotions.
Our shea butter is sourced difrectly from the Ojoba Women's Cooperative in Bolgatanga, Ghana, where shea nuts are hand-processed using traditional methods. The butter is the ivory-coloured fat that's extracted from the nut of the Karite tree, which is similar to an oak, and usually grows wild.
Benefit
Shea butter is very nourishing, as well as being gentle and easily absorbed.
Time of harvest
Year round
Origin
The Ojoba Women's Cooperative, Bolgatanga, Ghana.