Cynthia Sylvia Stout
Shampoo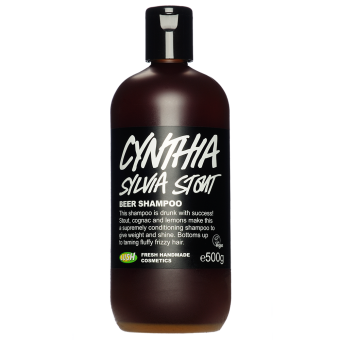 A gentle shampoo made with beer, vinegar, and lemon juice to give your locks a glossy sheen. Tradition has it that lemon juice and beer are great for the hair, so we've added lots to this shampoo. Lemon juice is also a terrific cleanser, whilst stout is rich in protein, which helps give the hair body and strength.
List of ingredients
Natural Ingredients
Safe Synthetics
*occurs naturally in essential oils.
We do not test our finished products on animals. We also only purchase from ingredient suppliers who do not test on animals. More.